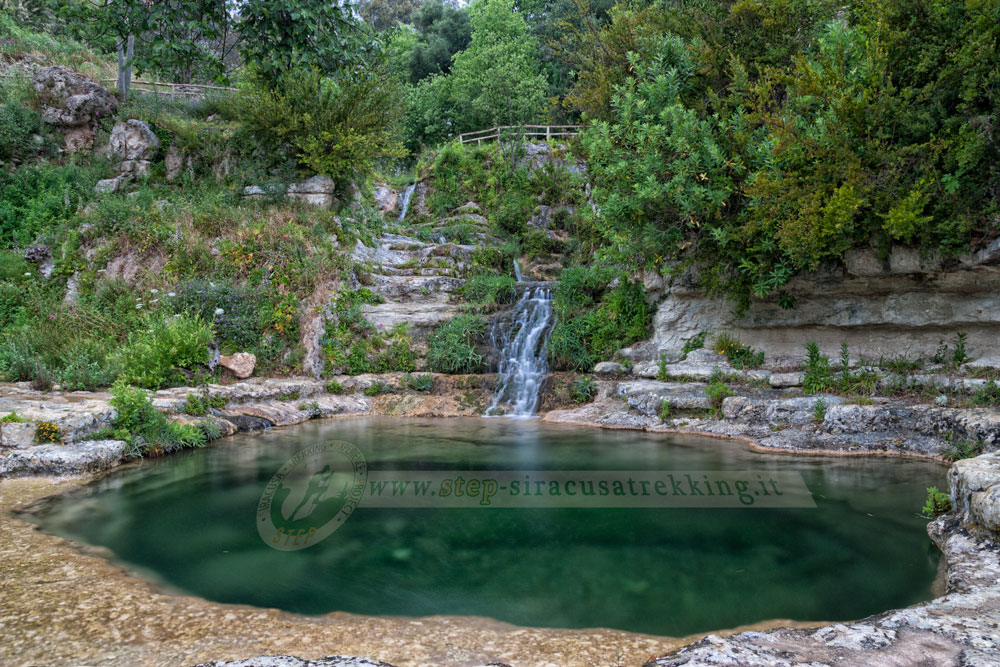 In 1693 a violent earthquake destroyed the ancient town of Noto. The Carosello Valley, located west of this thriving town, represented the economic heart of the area. The Asinaro slow-flowing river at the bottom of this valley has fueled for centuries its tanneries and mills water. At the end of the path, you will reach an enchanting lake with a unique panoramic view, also called "Uruvu Tunnu" in Sicilian dialect.
---
Program
Description of botanical and geological aspects of the area
Visit to the ancient water mills and rock tanneries
Swimming experience (optional)
Difficulty: 3/5
Excursion duration: 8:30 - 15:00
Languages ​​spoken: Italian and English
Excursion available for minimum 2 persons
---
Equipment required
Water
Hiking shoes or trainers
Hat sun
Waterproof jackect
Sunscreen
Swimsuit in summer
---
 Good health and not suffering in heart issues and/or cardio-respiratory system it is necessary to participate in our excursions
In the event of adverse weather conditions, the path may be subject to changes.
---
Excursion to Cava Carosello